In the
Beside the thickness of the scintillator also the energy of the X-ray quants are a factor which indicates the efficiency of light conversion. To get an idea about the physics behind here is an example of the mostly used scintillator material
2
O
2
S).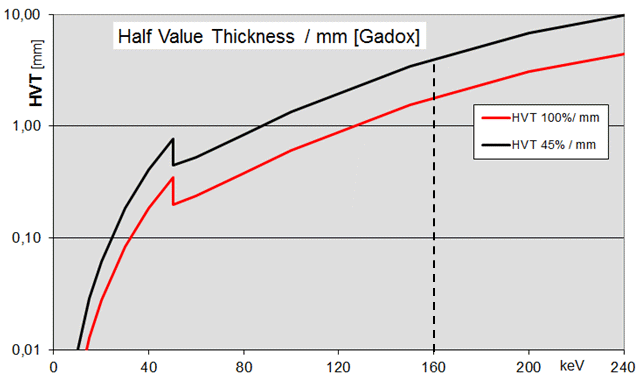 The half value thickness is the thickness that converts 50% of the incoming X-ray quants to light quants; the dotation of the scintillator is about 45%. From the picture is could be seen that for X-ray quants with an energy of 160keV a Gadox scintillator screen has to have a thickness of 4mm to convert 50% of the energy to light quants (black line). This would result in a spatial resolution of about 4mm ... .
As this spatial resolution is not sufficient the most scintillation screens are thinner - in the range of 50 .. 350µm.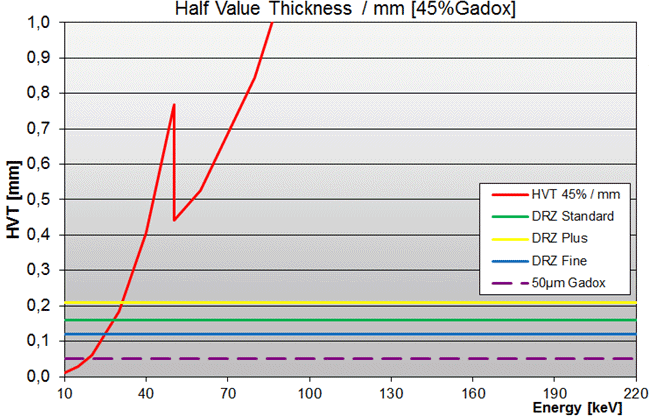 The efficiency with higher energies is quite low and the next graph shows some real existing Gadox screens with their efficiency: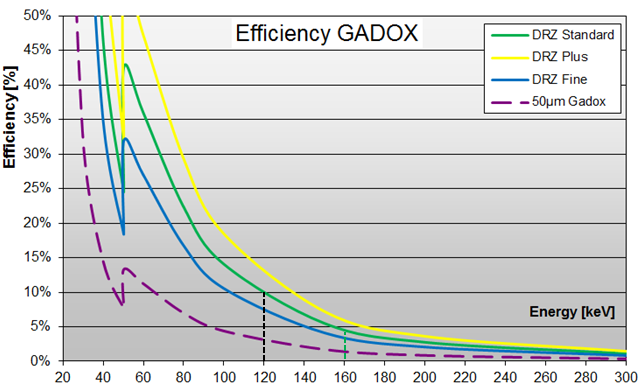 To give an example: The scintillator DRZ
standard
- which is often used and about 150µm thick - has an efficiency at 120keV of about 10%; it decreases for 160keV down to 4% only.